Dance School Year
September 11th, 2023- May 24th, 2024
31 week dance season
Vacations/No Classes
Columbus Day Oct 9th, 2023 (Make-up Day Monday, November 20th) Halloween: Oct 31st, 2023 (Make-up Day Tuesday, November 21st)
Thanksgiving Break: Nov 20th, 2023 – Nov 24th, 2023
Christmas/Holiday Break: Dec 19th, 2023 – Jan 1st, 2024
Winter Break: Feb 19th, 2024 – Feb 23rd, 2024
Spring Break: April 15th, 2024 – April 19th, 2024 Final Week of Classes / Weather Cancellations May 20th, 2024 – May 24th, 2024
**The Dance Center does not take of Veterans Day or Martin Luther King, Jr. Day.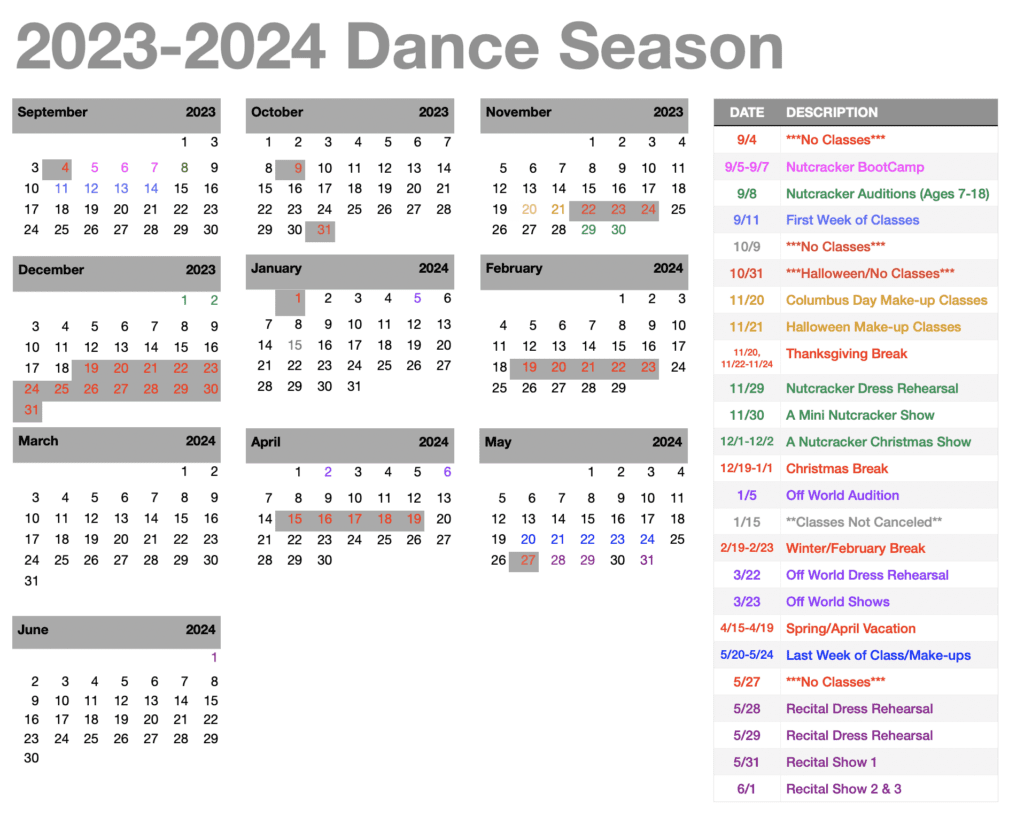 Recital Information:
The Dance Center's Recital will be held at Lewiston Middle School.
Friday, May 31st, 2024 & Saturday, June 1st, 2024


Dress Rehearsal:
The Dance Centers Dress Rehearsal will be held at The Gendron Franco Center in Lewiston.
Tuesday, May 28th, 2024 & Wednesday, May 29th, 2024