Summer dance camps are a great introduction to ballet, modern, jazz, and hip hop techniques. Students will enjoy the beginning foundations of these techniques while also working on rhythm, mime, fantasy, improvisation, choreography, stretching and strengthening. The all day camp is a worry free, fun atmosphere for your child to enjoy the art of dance, crafts, outdoor play, and summer fun.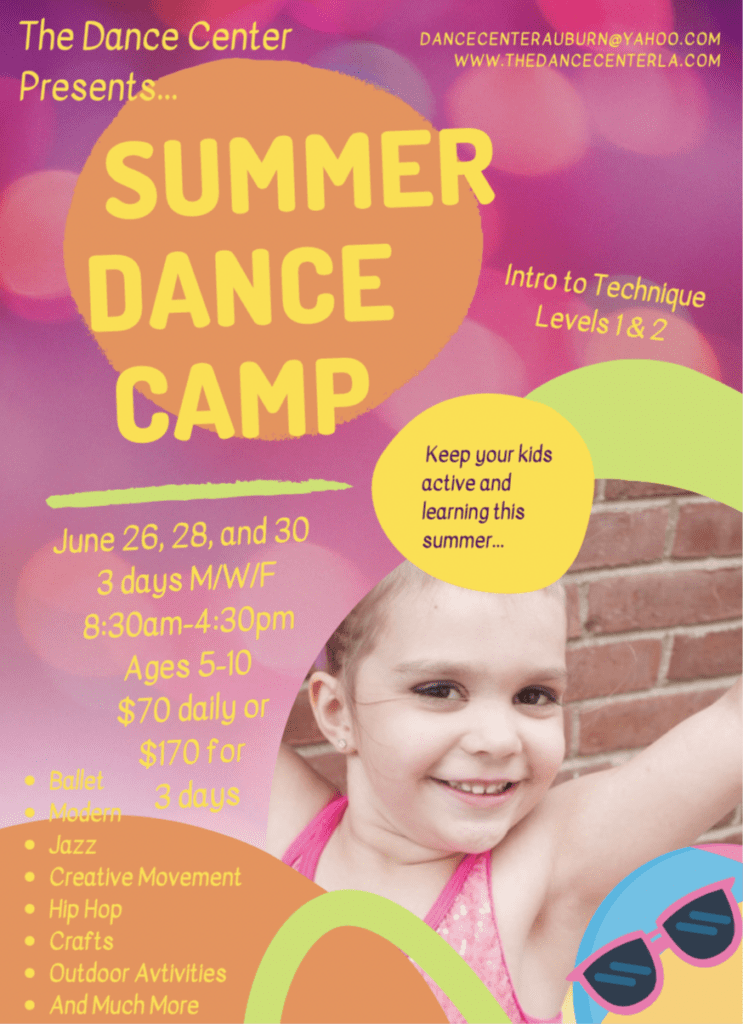 What to Bring for Summer Camp?
This is an all day camp from 8:30 am to 4:30 pm, please bring the following items
Dance Attire: Girls – Leotard, skirt or fitted shorts, black or pink tights, pink canvas ballet slippers, and clean sneakers not worn outside.
Dance Attire: Boys – Fitted shirt, black tights or sho
rts, black canvas ballet slippers, and clean sneakers not worn outside.
Two snacks, lunch, water, and any other food or beverage needs.
An extra dance outfit as well as an everyday outfit, in case an accident takes place.
Swimsuit, towel, and sunscreen for playing water activities in the side yard
Pillow and blanket for an afternoon rest time. Older children can bring a book, or craft that can be done quietly while sitting.
When and How Much?
Summer Dance Camp for 5-10 year!
June – 26th, 28th, and 30th
Tuition for Summer Dance Camp 5-10 year:
$170 for the week. Daily rate $70
Please register online.