Looking for our regular season tuition rates? They can be found here.
Tuition rates below are for the summer session consisting of 6 weeks.
June 27th, 2023- August 3rd, 2023
No classes July 4th, make-up date Tuesday, August 8th
DANCE CLASS TUITION
1 (45 min) weekly class
$80.00/session
1 (60 min) weekly class
$85.00/session
1 (75- min) weekly class
$90.00/session
1 (90 min) weekly class
$95.00/session
Drop-in Classes
$25.00/each
SUMMER DANCE CAMP INTENSIVE :

August 1st, 2022 – August 4th, 2022

1 Week $180 – Daily $80
5-10 YEAR SUMMER DANCE CAMP:                                                                                                                    
3 Days – M/W/F- July 18th, 20th, 22nd                                                                                                                    
3 Days $170 – Daily $70
Unlimited Summer Dance Levels 3-5
Unlimited Summer Dance for only $325. Register for any weekly summer class and only pay $325 for the six week session. Unlimited Summer Dance does not include Summer Dance Intensive or Nutcracker Bootcamp.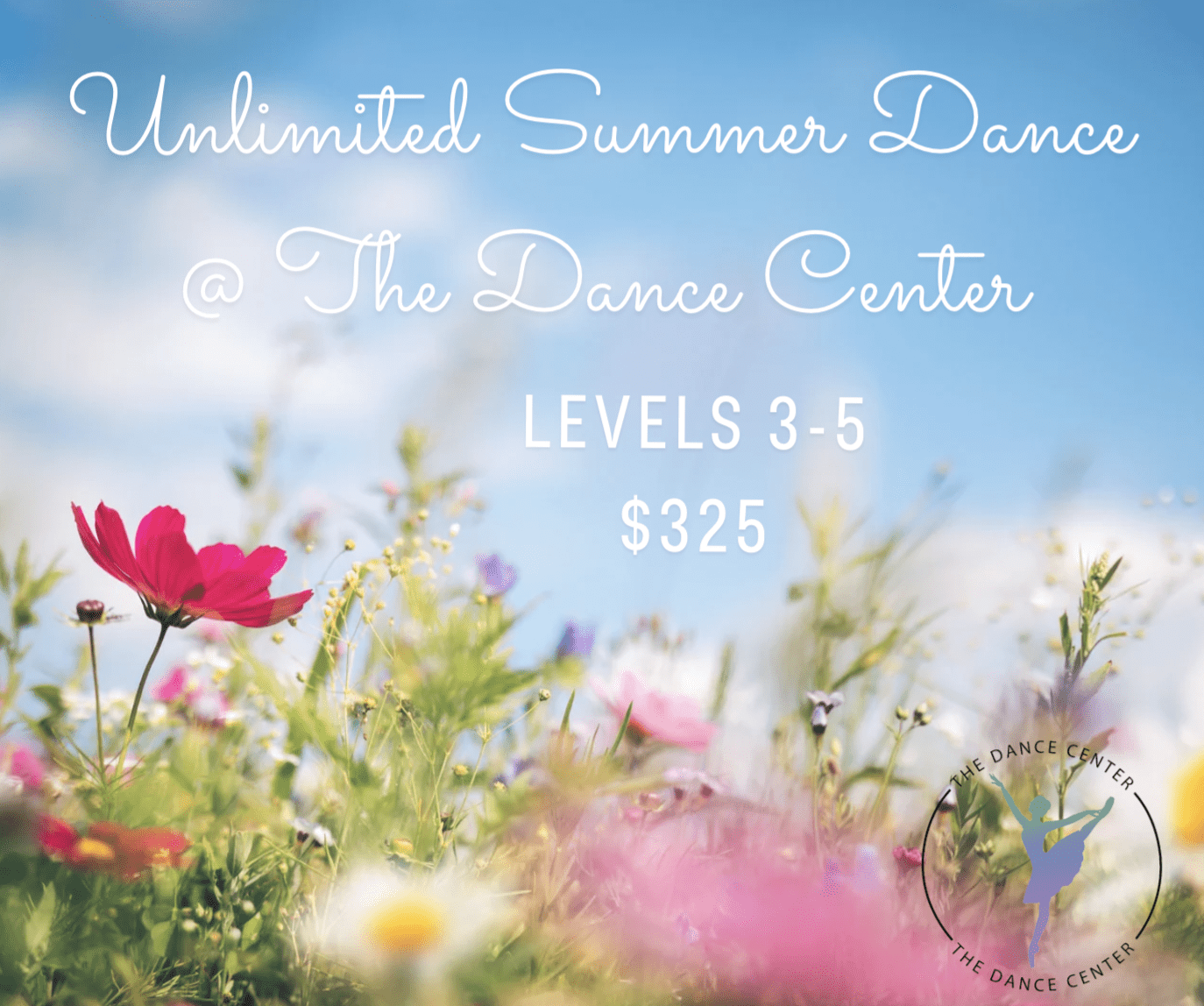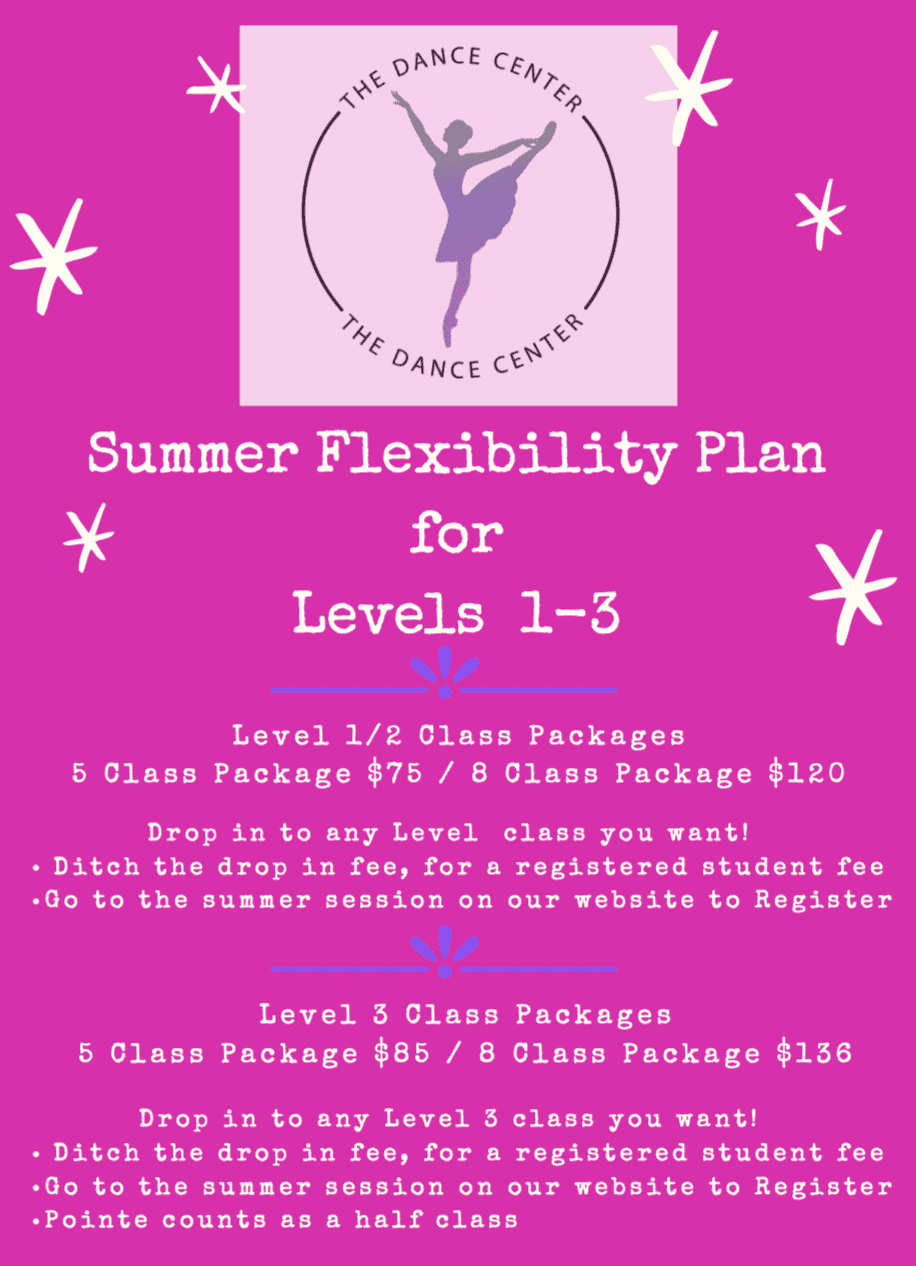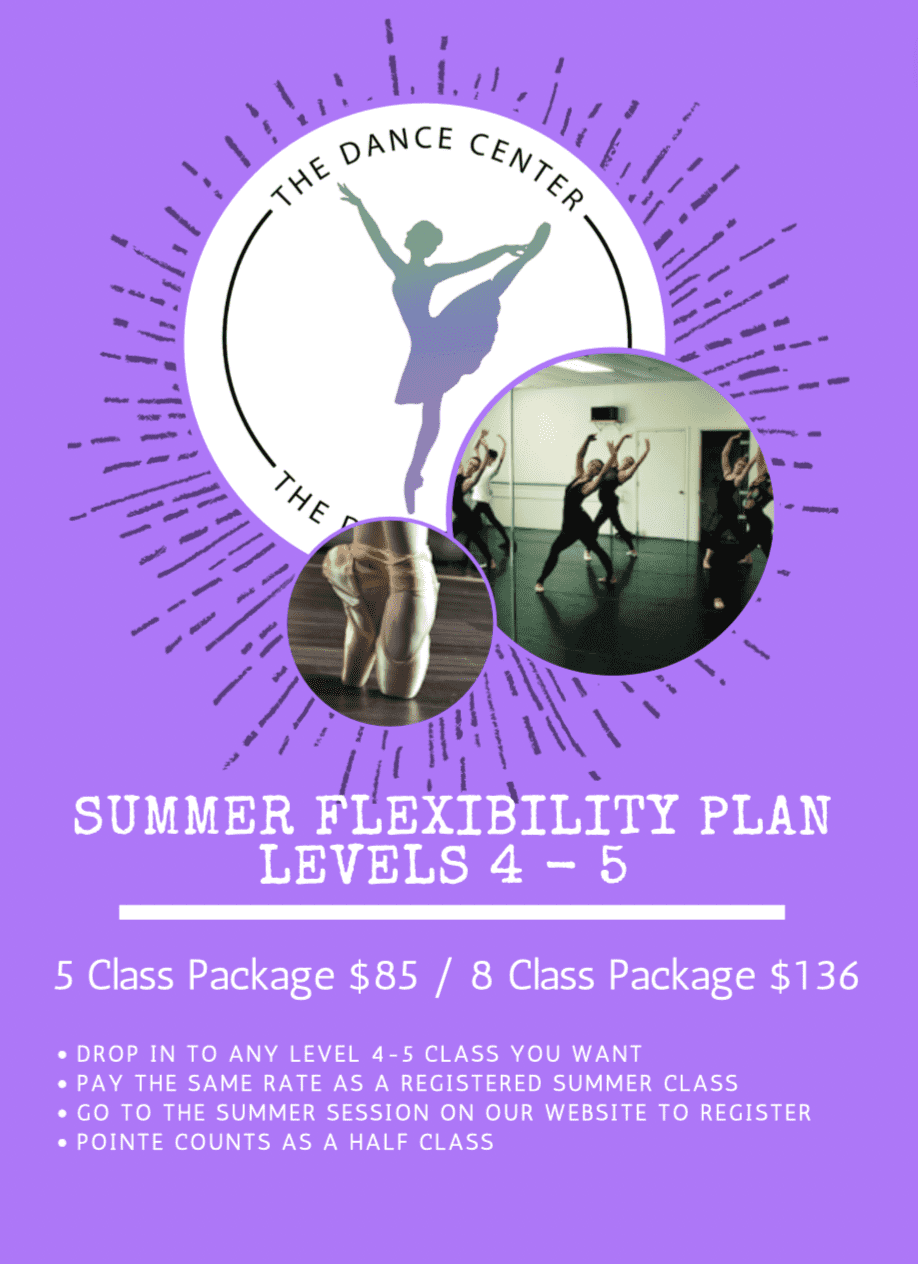 **There is a $10 registration fee for the summer session, registration fees are none refundable. The Dance Center commits in advance to various services to operate. Students who have registered and decide later to drop various classes will not be refunded for any registration fees and credit card fees.
**Please see our Summer Flexibility page for an alternative payment option during the summer session. click here.
**Please note, The Dance Center commits in advance to faculty and services which are essential to our operation. Payment is due in full at the beginning of the Summer Session. Absence from class is not refundable. No student will be admitted to class with an outstanding balance unless arrangements have been made with The Dance Center.